Life List: A Woman's Quest for the World's Most Amazing Birds (Hardcover)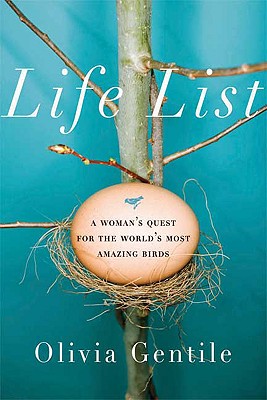 $26.00
Email or call for price.
Description
---
A frustrated housewife sets out to see more bird species than anyone in history—and ends up risking her life again and again in the wildest places on earth.
Phoebe Snetsinger had planned to be a scientist, but, like most women who got married in the 1950s, she ended up keeping house, with four kids and a home in the suburbs by her mid-thirties. Numb and isolated, she turned to bird-watching, but she soon tired of the birds near home and yearned to travel the world. Then her life took a crushing turn: At forty-nine, she was diagnosed with cancer and told that she had less than a year to live. Devastated, she began crisscrossing the globe, finding rare and spectacular birds that brought her to the heights of spiritual ecstasy. But as it turned out, she beat the cancer. She eventually went to more than a hundred countries, had frequent brushes with danger, became a hero in the birding world, and set a record for the most species seen.
Life List
is a powerful portrait of a woman who found refuge from society's expectations in a dangerous and soul-stirring obsession.
About the Author
---
Olivia Gentile earned a B.A. from Harvard College and an M.F.A. from Columbia University. She was a fellow at the MacDowell Colony in 2006. She was an award-winning newspaper reporter in Vermont and Connecticut and now lives in New York City.
Praise For…
---
"After graduating Phi Beta Kappa from Swarthmore, Snetsinger stayed home with [her] four children, a dedicated but dissatisfied mother who might have served only as a cautionary tale for feminists if, one day in 1965, she hadn't encountered—in her own backyard—a Blackburnian Warbler. Snetsinger's very ordinariness is part of the charm of Life List, Olivia Gentile's provocative biography of an amateur ornithologist … That Snetsinger flew the coop was both a point of pride and a point of friction for her family, and Gentile does not cast judgment but simply describes what she sees. By documenting the tension between the obligation to others and the obligation to oneself, Gentile has written a book as much about the life of women as about a woman's life."—Christian Science Monitor
"Except for one thing, this book would rate as a great adventure novel and fictional psychological portrait, about a woman's obsession with bird-watching, its effect on her relationships with her husband and her four children, and the horrifying mishaps that she survived on each continent--until the last mishap. But the book isn't that great novel, because instead it's a great true story: the biography of Phoebe Snetsinger, who set the world record for bird species seen, after growing up in an era when American women weren't supposed to be competitive or have careers. Whether or not you pretend that it's a novel, you'll enjoy this powerful, moving story."—Jared Diamond, Pulitzer-Prize-winning author of Guns, Germs, and Steel and Collapse
"[A] fascinating biography … a beautiful story of intellectual passion, love of nature, self-education, self-reinvention, and high adventure." —Slate
"Gentile's tale of a desperate but determined housewife with a passion for birds and adventure is engrossing, sharp, and affecting—a touching portrait and great read." —Susan Orlean, author of The Bullfighter Checks Her Makeup and The Orchid Thief
"Gentile tells Snetsinger's staggering story with clarity and verve. She reflects incisively on the shadow side of Snetsinger's quest—the perverse metamorphosis that turned a liberating passion into a devouring addiction, and perceptively elucidates and celebrates her accomplishments. A remarkable woman of tenacity, courage and transcendence, Snetsinger leaves a profound legacy, which will now be more fully appreciated and treasured thanks to Gentile's enthralling, provocative and inspiring biography." —Chicago Tribune
"After she heard about the Snetsinger legend, Gentile spent eight years pursuing Snetsinger as earnestly as Snetsinger pursued birds. The result is a wonderful book … Snetsinger's story is an adventure story, a psychological drama, a tragedy—and a triumph." —Minneapolis Star Tribune
"Riveting." —New Orleans Times-Picayune
"Compelling … [A] fascinating portrait of a woman torn between her obligations to her family and her life's passion: birds." —Cleveland Plain Dealer
"If you think … [Snetsinger] was a nice little lady who puttered around her back yard with binoculars, think again. Or better yet, read
Life List,
author and journalist Olivia Gentile's engaging and often exciting biography of Snetsinger … [Snetsinger was] a rare species well worth observing." —
St. Petersburg Times
"[Gentile does] a masterful job of investigating and vividly describing the personality, the extreme will to achieve, and the previously unknown life of Phoebe Snetsinger, the famous first lady of world birding ... absorbing and informative." —Surfbirds
"There was far more drama in Snetsinger's life than one would ever expect, and Olivia Gentile explores that life gracefully and convincingly... Gentile... places this brainy '50s mom nicely in the context of her times, while probing some of the fundamental questions raised by a hobby that turned into an obsession... A well-told story that carries you along as if on wings."
—Hartford Courant
"As much about meaningful living as about sparrows and chickadees, this intimate piece of reportage follows Phoebe Snetsinger, a housewife who in the 1960s takes refuge from banality in bird watching. Gradually sacrificing family ties and personal safety in her quest to see 8,000 birds before dying, she becomes a mythic figure among birders and leads Gentile to ruminate on how obsession with the natural world—so often touted as a scientist's best asset—can be destructive as well as fulfilling." —Seed
"
Life List
is riveting ... the story of a suburban housewife and mother-of-four who became a legend in the testosterone-driven world of competitive birding is more than a biography. It raises themes that echo through all our lives, from the restriction of people's roles by society, to questions of how best to spend one's days on Earth. Is pursuing a rare bird a trivial pursuit, or a chase worthy of respect? Ultimately,
Life List
asks what it means to live, and die, well." —
Nature
"This little book rolls over you like a steam train, slowly gaining speed and intensity, and clattering away in your mind long after you've finished it. With her straightforward, mostly nonjudgmental take, showing without telling, Olivia Gentile raises questions about Phoebe Snetsinger's choices that caused me to examine my own prejudices and boundaries in the pursuit of personal fulfillment. Its penetrating depth is the little surprise of a book that's gripping enough to be a novel, but tells nothing but the truth." —
Julie Zickefoose, Bird Watcher's Digest
"
Life List
is a great book ... Gentile demonstrates how birding can make us feel more alive." —
Montreal Gazette
"[Gentile's] enthusiasm in sharing her research is infectious ... [and her] knack for characterizing our feathered friends in a way that gives them some personality is matched by Rebecca Layton's illustrations, which are delightful."
—Philadelphia Inquirer
"Lively biography of intrepid, world-traveling ornithologist and cancer survivor Phoebe Snetsinger ... the prose delightfully conveys Gentile's engagement with her subject. Compassionate and comprehensive." —Kirkus Reviews
"[A] stirring account of an intriguing woman and the life she led." —Booklist
"Gentile's in-depth research and lovely prose is accompanied by 16 equally lovely watercolor bird drawings by Rebecca Layton."—Austin American Statesman
"Diagnosed in her late 40s with incurable cancer and less than a year to live, [Phoebe Snetsinger] threw herself into birding, traveling worldwide, ignoring injury and danger to work on her life list for another 18 years ... Gentile's ambivalence, celebrating Snetsinger's 'having lived so fully and with so much spirit' but noting that 'she had lost the capacity to take into account her family, her health and her safety,' adds a reflectiveness that Phoebe herself may have avoided in life."
—Publishers Weekly
"Snetsinger blended life as a Midwestern wife and mother with that of amateur birdwatcher until she received a terminal cancer diagnosis. Traveling some of the planet's most remote and dangerous areas, she defied the odds and spent the next 18 years adding to the nearly 8,400 species on her 'life list,' a record that landed her in the
Guinness Book of World Records
and was only recently surpassed by two (male) British birders … [she was] as dedicated and focused as the best—dare it be said—Ivy League male scientist, a generous leader of her fellow birdwatchers and an advocate who brought attention to the world's glorious birds and their shrinking habitat."
—BookPage
"Olivia Gentile's
Life List
is the remarkable story of Phoebe Snetsinger, a woman trapped by her life as homemaker, who found liberation in bird watching. Diagnosed with terminal cancer, she began traveling the world, not seeking a cure, but in search of rare birds—becoming a kind of ornithologist's heroine, and living another eighteen years. Gentile's journalistic temperament lures you in, whether you like birds or not (frankly I kind of hate them). The result is a beautifully revealing, sensitive exploration of Snetsinger's singular obsession. The story slips under your skin—you can't help but keep reading."
—A.M. Homes, author of The Mistress's Daughter and This Book Will Save Your Life
"An intriguing portrait of one of the best-known birders of the modern age. I couldn't put it down!" —Peter Kaestner, America's top living bird lister
"Phoebe Snetsinger lived a life of high adventure and exotic travel familiar to 19th century explorers - except that she was a 1960s Midwestern housewife who was supposed to be dying of cancer. How she became the world's most driven, globe-trotting birder, what she gained and what she sacrificed to see three-quarters of the Earth's birds, makes Life List an unusually compelling story." —Scott Weidensaul, author of the 2000 Pulitzer Prize finalist Living On the Wind and Of a Feather
"I am not a woman. I am not a birdwatcher, and I don't plan to become one. But nevertheless I found Life List to be a charming, heartening, fascinating, and altogether inspiring guide to living life (and facing death) with one's full attention." —Kurt Andersen, host of NPR's Studio 360 and author of Heyday
"
Life List
is an engaging saga of how a brave and complex woman defied cancer and gender in an epic quest to become the first person to see eight thousand bird species." —
Frank Gill, author of Ornithology and director and retired chief scientist of the National Audubon Society, and Sally Conyne, retired director of citizen science of the National Audubon Society
"Life List will easily attract bird people and the rest of us with its distinctive call. Gentile has written a graceful and very appealing book."—Meg Wolitzer, author of The Ten-Year Nap and Sleepwalking
"Life List is an uncommon sort of book—a sincere, sometimes somber flight through the remarkable, storied life of one of birding's most tenacious and most erudite adherents. Gentile approaches her subject with equal parts sympathy and sobriety, capturing both the exhilaration and the costs of pursuing one's passion to the fullest." —Edward S. Brinkley, editor of North American Birds
"Olivia Gentile is a natural storyteller who has found a subject worthy of her remarkable talent. Life List is a book about birds and nature and also about obsession and choices and risk. Gentile has made an elegant, eloquent debut."—Edward Dolnick, author of The Forger's Spell
"A phenomenal tale—beautifully told—of escape, risk, and obsession. Judicious [and] insightful." —Patricia O'Toole, author of When Trumpets Call: Theodore Roosevelt After the White House