Fatal Vows: The Tragic Wives of Sergent Drew Pearson (Hardcover)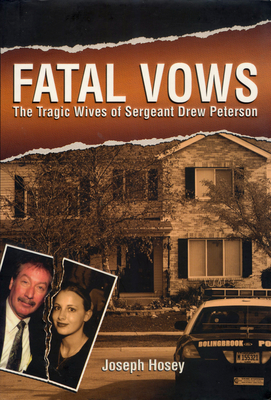 $22.95
This item is not currently available to order.
Description
---
In March of 2004, Kathleen Savio, the third wife of Police Sergeant Drew Peterson, was found dead in her bathtub. Three years later, in October 2007, twenty-three-year-old Stacy Peterson vanished from the Chicago suburb of Bolingbrook, leaving behind Peterson and their children. Drew Peterson, thirty years Stacy's senior, steadfastly asserted his innocence and maintained that his fourth wife had simply fled their tumultuous marriage and run off with another man. In light of Stacy' s curious disappearance, however, Kathleen' s body was exhumed, a second autopsy was conducted, and her death ruled a homicide.
Drawing upon exclusive interviews with Stacy' s friends and family and even Drew himself, Chicago-area reporter Joseph Hosey presents the most researched account of the Stacy Peterson case. As the charges against Peterson mounted, one haunting question remains: Where on earth is Stacy?
About the Author
---
Joseph Hosey is a reporter and journalist who covered the criminal investigation of Drew Peterson, who won Illinois Journalist of the Year (2015), and the National Press Club John Aubuchon Press Freedom Award (2014).