Why Pro-Life?: Caring for the Unborn and Their Mothers (Today's Critical Concerns Series) (CD-Audio)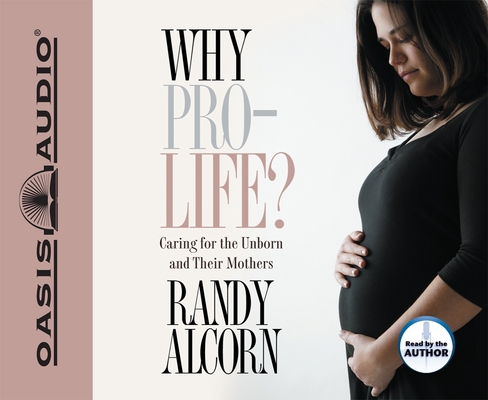 $14.29
This item is not currently available to order.
Description
---
So much is at stake in the abortion debate. If pro-choicers are right, precious freedoms are in jeopardy. If pro-lifers are right, innocent children are being robbed of their most basic freedom—life. Though bumpersticker slogans prevail, the facts are rarely presented. We need clear and credible answers to the central questions of the abortion debate. For those who have had abortions or are currently considering one, for pro-choicers and fence-straddlers alike, Why Pro-Life? provides answers to these questions in a concise, straightforward, and nonabrasive manner. No issue is more divisive or troubling than abortion. Many believe that we have to choose between helping women and helping children. This audiobook shows how critical it is that we help both. In a concise, non-abrasive fashion, Randy Alcorn offers compassionate, factual answers to the central issues of the abortion debate.
About the Author
---
Bestselling author Randy Alcorn is the founder and director of Eternal Perspective Ministries. His novels include Deadline, Dominion, Edge of Eternity, Lord Foulgrin's Letters, The Ishbane Conspiracy, and the Gold Medallion winner, Safely Home. He has written eighteen nonfiction books as well, including Heaven, The Treasure Principle, The Purity Principle, and The Grace and Truth Paradox. Randy and his wife, Nanci, live in Oregon. They have two married daughters, Karina and Angela, and several grandsons.