The Girls Body Book: Everything You Need to Know for Growing Up YOU (Paperback)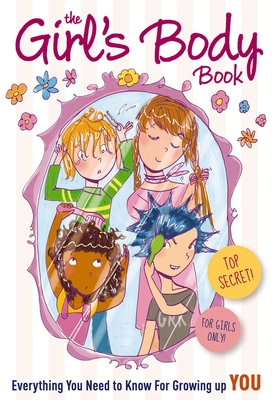 $11.95
This item is not currently available to order.
Description
---
Growing up isn't as easy as it looks. With changing emotions, friends, expectations, and bodies, some days it can seem like life is one big roller coaster ride. The Girl's Body Book is here to help with expert advice, common sense tips, fast facts, and answers to all questions a girl might have. Topics include: From hair care to high heels, a head to toe guide to what's happening with your changing body Dealing with your friends even when they don't want to deal with you – and how to handle "Mean Girls" Your guide to the care and keeping of parents, teachers, brothers, and sisters Sports, music, math, art, reading: finding out what you like and learning to like who you are
About the Author
---
Kelli Dunham, RN, BSN, is a nurse, stand-up comic, and author of How to Survive and Maybe Even Love Nursing School, How to Survive and Maybe Even Love Your Life as a Nurse, and The Boy's Body Book: Everything You Need to Know for Growing Up You, also published by Applesauce Press. She has worked as a primary care and home visiting nurse with first-time new moms. She has lived in Port-au-Prince, Haiti, Ohio, Oklahoma, Florida, Portland, Oregon, New York, and on a houseboat in Philadelphia. In her spare time she likes to read, skateboard, and she would really, really like to learn to play the banjo.