Sowing Beauty: Designing Flowering Meadows from Seed (Hardcover)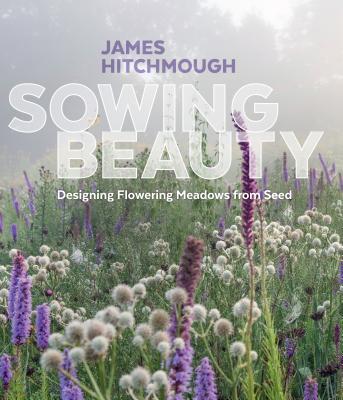 $45.00

Available in our Warehouse: Usually Ships in 3-8 Days
Description
---
"A hopeful and expansive book for the gardener who sees a field as a canvas." —Publishers Weekly 

James Hitchmough is well-regarded in the design world for his exuberant, colorful, and flower-filled meadows. His signature style can be seen in prominent places like London's Olympic Park and the Botanic Garden at the University of Oxford. Using a distinct technique of sowing meadows from seed, he creates plant communities that mimic the dramatic beauty of natural meadows and offer a succession of blooms over many months—a technique that can be adapted to work in both large-scale public gardens and smaller residential gardens. Sowing Beauty shows you how to recreate Hitchmough's masterful, romantic style. You'll will learn how to design and sow seed mixes that include a range of plants, both native and exotic, and how to maintain the sown spaces over time. Color photographs show not only the gorgeous finished gardens, but also all the steps along the way. 
About the Author
---
James Hitchmough is an expert in the design, ecology, and management of herbaceous vegetation. His techniques have been used to make meadows and meadow-like communities at prestigious sites worldwide. Hitchmough is head of the Department of Landscape Architecture at Sheffield University in the UK.
 
Praise For…
---
"This is a hopeful and expansive book for the gardener who can see a field as a canvas." —Publishers Weekly

"It's impossible not to be seduced by the drama and scale of meadow and prairie planting and James Hitchmough, professor at Sheffield University in the UK, has worked on some of the most magical projects. . . . a must-read for anyone contemplating creating a similar landscape." —Gardenista

"An attractive and interesting book. . . . Sowing Beauty offers readers a hybrid of academic and popular writing related to meadow garden creation featuring plants from around the world." —NYBG's Plant Talk

"Sowing Beauty has all the hallmarks of a lifetime's work; so in depth and extensive is the research, (and the photographs are especially good). . . . I would heartily recommend this book to any gardener and would expect it be on the shelf of every landscape architect." —Gardens Illustrated

"This is serious stuff for serious meadow-makers. Well done Timber Press." —The Times

"A technical guide for landscape architects and 'ambitious home gardeners.' Flow charts and detailed tables appear throughout, helping readers in calculating necessary seed weights and navigating irrigation questions." —The Dirt

"A mix of scientific rigour and visual extravagance. This book is a great repository of knowledge. Gratifyingly geeky, with lots of charts." —Gardens Illustrated