The Plant Lover's Guide to Clematis (The Plant Lover's Guides) (Hardcover)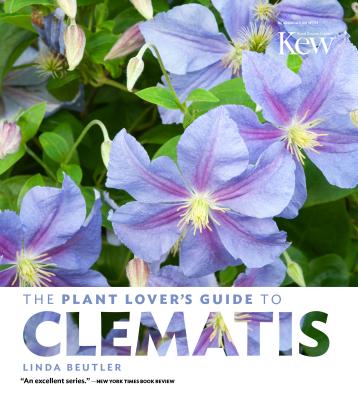 $27.45
This item is not currently available to order.
Description
---
Clematis are the royalty of climbing plants. With their lush flowers, long season of bloom, and attractive seedheads, they are eagerly sought by almost every gardener in the temperate world. The Plant Lover's Guide to Clematis by clematis expert Linda Beutler includes information on using the plants in the garden, designing with them, and growing and maintenance tips. A plant directory highlights 196 of the best cultivars and species. Full of suggested companion plants and hundreds of gorgeous color photographs, this book covers everything a home gardener needs to introduce these delightful plants into their garden.
About the Author
---
Linda Beutler grows a great variety of plants on a simple city lot in Portland, Oregon. She serves as curator of the Rogerson Clematis Collection and was elected president of the International Clematis Society. Beutler has been an instructor of horticulture since 1996. She lectures nationally and is a garden writer for both local and national publications including Pacific Horticulture.
Praise For…
---
"Linda Beutler, the current president of the International Clematis Society, covers in detail how best to cultivate, propagate and prune clematis. The bulk of the book is a directory of 196 of the author's favourite clematis, a broad range covering old and new cultivars, herbaceous forms and species. Each entry is accompanied by a photograph and the main groups of the genus are described in a way that will appeal to the general gardener." —Gardens Illustrated best book of the year

"I can't think of a serious gardener who wouldn't want a copy of this book." —Garden Design Online 

"Rich in design ideas and cultivation information, the pages of this book likely will be dog-eared soon…Like the other books in The Plant Lover's series, this one boasts a good index, a personal voice and plenty of color photos." —Pacific NW Magazine 

"Linda writes with humor, directness, and expertise…This is definitely a good book for clematis lovers to read and to keep around for future reference." —Garden in a City 

"Well designed and richly illustrated, Branhagen's book will be of value to landscapers, restoration ecologists, and home gardeners interested in creating regionally appropriate landscapes. . . . For aficionados of specific plant groups, series such as these provide the biggest bang for the buck. . . . Highly recommended." —Choice