The Final Quest Trilogy (Hardcover)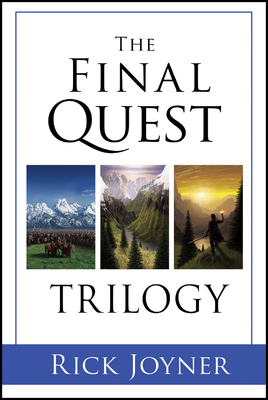 $24.95
This item is not currently available to order.
Description
---
What if a single revelation could change your destiny in a moment? In this riveting bestselling series, author Rick Joyner takes you on the supernatural journey that has captivated millions. This is more real than an allegory. The Final Quest Trilogy is a panoramic vision of the epic struggle between light and darkness, and your part in it. As the series unfolds, you can join in the great battle, encounter angels and demons, apostles and prophets, and the heavenly realm itself. This Trilogy is about the greatest adventure--to serve the greatest King and to stand for His truth with courage. This is not for the timid, but for the bold who care.
About the Author
---
Rick Joyner is the founder and executive director of MorningStar Ministries and Heritage International Ministries. Rick is the president of The Oak Initiative, an interdenominational movement that mobilizes Christians to engage in the great issues of our time. He is the author of more than forty books, including The Final Quest Trilogy, There Were Two Trees in the Garden, The Path, and Army of the Dawn. Rick and his wife, Julie, have five children: Anna, Aaryn, Amber, Ben, and Sam.