Learn to Juggle (Other)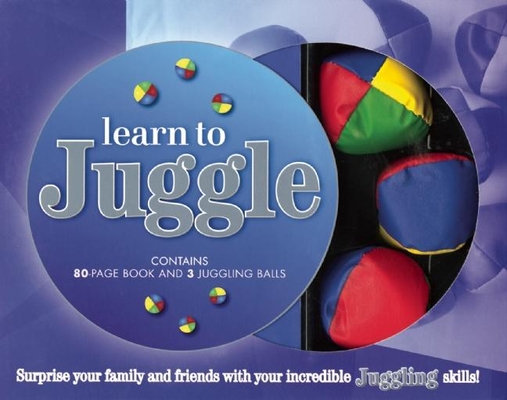 $16.45
This item is not currently available to order.
Description
---
It's an ancient tradition that has been recorded in paintings, books, and folklore throughout history. It's great for coordination, concentration, and well-being. It will impress your friends, keep your kids amused, and liven up boring parties. You can do it anywhere. It won't cost you a fortune. It's juggling--and it's amazingly fun Learn to Juggle includes three balls and an instruction manual that will guide you step-by-step through the basics of this exciting activity, from first techniques to more impressive skills. You'll start out with one ball and progress to two and three balls. You'll learn beginner's tricks like the cascade, the claw catch, and the pendulum, and then move on to even more impressive acts like the rebound, the Statue of Liberty, and the snake. When you Learn to Juggle, you'll enter a zone of calm and concentration--and be the star of your very own circus

About the Author
---
Cara Frost-Sharratt is a dynamic, young critic, writer, and editor, who has contributed to many published books. Passionate about film, she and her husband Paul Frost-Sharratt represent the fresh perspective of the new critics who specialize in internet cinema review, founding their own website and here adding their unique contribution to film criticism in their specialist genres.