Ghostbusters: The Ultimate Visual History (Hardcover)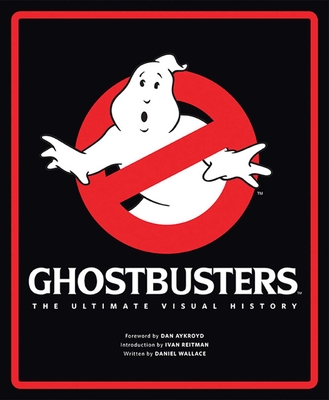 $55.00

Available in our Warehouse: Usually Ships in 3-8 Days
Description
---
WHO YOU GONNA CALL? The Ghostbusters saga has been thrilling fans around the world for over three decades, from the original movies to the animated shows, comics, video games, toys, and other collectibles. For the first time, Ghostbusters: The Ultimate Visual History takes a comprehensive look at the entire franchise, telling the complete story behind the creation of a true pop culture phenomenon. Beginning with an in-depth look at the original film, Ghostbusters: The Ultimate Visual History delves into the archives to showcase a wealth of never-before-seen concept art and photography that will take fans into the production of a true classic. Also featuring a large section on Ghostbusters II, the book brings together exclusive interviews with the key players from both films, including director Ivan Reitman; stars Dan Aykroyd, Ernie Hudson, and Sigourney Weaver; and producers Michael C. Gross and Joe Medjuck. The book also explores the creation of The Real Ghostbusters and Extreme Ghostbusters animated shows, featuring interviews with the writers, animators, and voice artists, plus previously unseen sketches, animation cels, and other stunning visuals. With additional sections on Ghostbusters comics, video games, merchandise, and fandom, Ghostbusters: The Ultimate Visual History is the last word on one of the most popular franchises of all time. ALSO INCLUDES INCREDIBLE SPECIAL ITEMS THAT WILL THRILL GHOSTBUSTERS FANS, INCLUDING: -Peter Venkman's business card -Sedgewick Hotel storyboard booklet -Rare concept art sketches of ghostbusting gadgets -Stay Puft Marshmallow Man package sticker -Production notes -A schematic of the Gozer temple miniature Ghostbusters TM & © 2015 Columbia Pictures Industries, Inc. All rights reserved.
About the Author
---
Daniel Wallace is the author or coauthor of more than fifty books, including The Jedi Path, Ghostbusters: The Ultimate Visual History, The World According to Spider-Man, Warcraft: Behind the Dark Portal, Star Wars: The Lightsaber Collection, and The New York Times best-selling book Star Wars: The New Essential Guide to Characters. His specialty is exploring the underpinnings of popular fictional universes.

Dan Aykroyd is a Blues Brother, a Ghostbuster, a Conehead, a Grammy and Oscar nominee, in addition to being awarded an Emmy for writing on SNL. He was also vested with the Order of Canada, awarded to prominent Canadians. He co-wrote some of the biggest box office hits in history: The Blues Brothers, Ghostbusters, Ghostbusters II, Coneheads, Dragnet, and Spies Like Us. He also launched the award-winning Crystal Head Vodka in 2005.

Ivan Reitman has been the creative force behind films beloved by audiences around the world — from raucous comedies like Animal House, Stripes, and Ghostbusters to more sophisticated delights like Dave, Six Days Seven Nights, and Twins. He has been married to former Quebec film actress Genevieve Robert for more than 40 years. Together, they have three children and live in Santa Barbara, California.