Fairy House Crafts: Wonderful, Whimsical Projects for You and Your Fairy House (Paperback)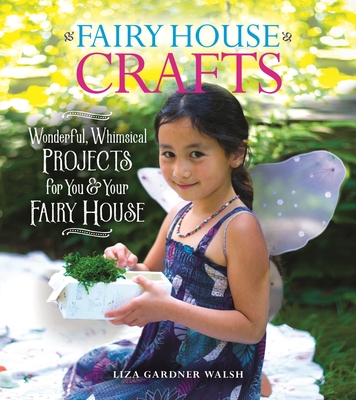 $21.95
Email or call for price.
Description
---
The latest handbook in Liza Walsh's series focuses on crafts and activities inspired by fairies and fairy house building. Combining kids' love of fairies with their interest in creating and making thing, this book will be a hands-on project based guide book. There will also be an environmental element of using recyclable and found materials wherever possible in the process. Using a similar structure to Fairy House Cooking, this book will break the craft process into chapters focused on different elements of the fairy house world, including sections such as fairy houses made out of recyclable materials, crafts inspired by fairies, crafts that celebrate nature, paper fairy projects, fairy boats, and more. There will also be ideas for how to "fair-ify" your room and make fairy-inspired presents and cards. Interspersed will be short quotes from kids and artists about their craft-making experiences as well as environmental and recycling tips to help kids make the world a better place. The central theme will be on making crafts that are inspired by nature and have an artisanal quality as an antithesis to the sparkly, pink, throw-away fairy crafts and materials inundating the market. The element of recycling as well as using found natural materials will be emphasized. It will appeal to crafty families who are eager for their kids to be creative away from the pervasiveness of media.
About the Author
---
Liza Gardner Walsh has worked as a children's librarian, pre-school teacher, high-school English teacher, writing tutor, museum educator, and she holds an MFA in writing from Vermont College. She lives with her family in Camden, Maine.