The African Unconscious: Roots of Ancient Mysticism and Modern Psychology (Paperback)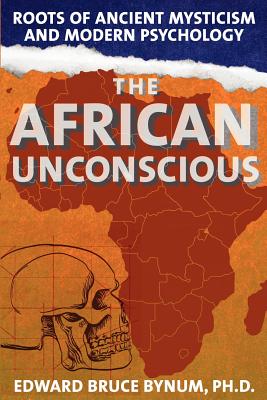 $32.19
This item is not currently available to order.
Description
---
"What Bynum has accomplished in pulling together such a mammoth body of knowledge and research into one cogent volume and theme is remarkable.... A contribution of this magnitude seldom comes once in a decade." -Linda James Myers, Ph.D., author of Understanding an Afrocentric World View The African Unconscious, originally published in 1999, is an Afro-centric look at human history based on archaeology, genetics, and the biospiritual roots of religion and science. Author Edward Bruce Bynum offers a captivating and controversial viewpoint on the roots of our human existence, positing that all humans at their deepest core are variations on the African template, creating a shared identity and collective unconscious in all. He looks at both phenotypical types and psychic structures that form and identify us as human beings. Ideal for humanistic and transpersonal psychologists and those interested in African American art and culture, The African Unconscious is a blend of modern and ancient psychology that provides a relevant backdrop to humanity and our daily life. "I read with awe this passionate, brilliant, epic work. It is one of the most exhaustive and revealing studies of Black and human origins I have ever seen." -Lee S. Sannella, M.D., author of The Kundalini Experience "The African Unconscious is indeed a daring work, and a unique contribution to African diasporic studies. It is a must for all students of human psychology." -Rowland O. Abiodun, author of Yoruba: Nine Centuries of African Art and Thought "The scope of the author's knowledge is simply awesome, and that, coupled with his engaging writing style, makes not for an 'easy' ready, but an adventuresome one.... For those who entertain notions of collective unconscious and deep structure racial messages, I cannot think of a better text that navigates such thinking." -William E. Cross, Jr., Ph.D., author of Shades of Black EDWARD BRUCE BYNUM, Ph.D., is a clinical psychologist, Director of the Behavioral Medicine Clinic at the University of Massachusetts Health Services, a Senior Fellow in the Society for Psychophysiology and Biofeedback (BICA), and a Diplomat (ABPP) in the American Psychological Association (APA). Dr. Bynum is the author of numerous books and articles, including five texts in psychology and three poetry books. He has won numerous awards, including the Abraham H. Maslow Award from the APA, and is a student and practitioner of Kundalini Yoga. He is married with two sons and lives with his family in Amherst, Massachusetts.