New Lone Wolf and Cub Volume 3 (Paperback)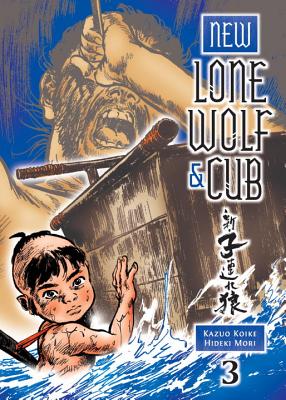 $15.39
This item is not currently available to order.
Other Books in Series
This is book number 3 in the New Lone Wolf and Cub series.
Description
---
Samurai Togo Shigetaka has brought the dead Lone Wolf's son, Daigoro, to an oasis of safety, the warship of Togo's master. But dark agendas move in the shadows, and deadly plans have been set in motion. When Togo is falsely accused of treason, he sees before him the same path that Daigoro and his father traveled--the road to hell!

Kazuo Koike's Lone Wolf and Cub is an acclaimed masterpiece of graphic fiction, and New Lone Wolf and Cub is the 21st century sequel to this groundbreaking manga. Illustrated by Hideki Mori and translated by Dana Lewis.
About the Author
---
Kazuo Koike is a prolific Japanese manga writer, novelist and entrepreneur. Early in Koike's career, he studied under Golgo 13 creator Takao Saito and served as a writer on the series.Koike, along with artist Goseki Kojima, made the manga Kozure Okami (Lone Wolf and Cub), and Koike also contributed to the scripts for the 1970s film adaptations of the series, which starred famous Japanese actor Tomisaburo Wakayama. Koike and Kojima became known as the "Golden Duo" because of the success of Lone Wolf and Cub. Another series written by Koike, Crying Freeman, which was illustrated by Ryoichi Ikegami, was adapted into a 1995 live-action film by French director Christophe Gans. The author lives in Tokyo, Japan.