Saps, Blackjacks and Slungshots: A History of Forgotten Weapons (Hardcover)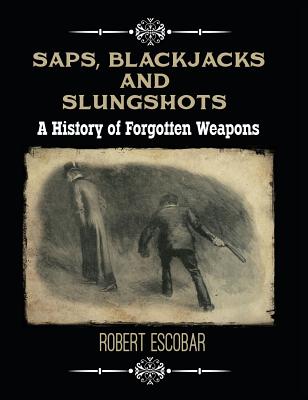 $56.69

Available in our Warehouse: Usually Ships in 3-8 Days
Description
---
Saps, Blackjacks and Slungshots: A History of Forgotten Weapons discovers and preserves the story of the most forgotten weapons from history for the first time in history. These unique fighting tools were feared for centuries and embraced equally by the law and the lawless like nothing else had been or would be until firearms became commonly available. They are best remembered, when at all, for being favored by real life muggers and fictional private detectives. They were however also used by police, soldiers, sailors, spies, cowboys and duelists in various times and countries. Following their trail takes the reader from New York City's infamous Bowery to the San Francisco Gold Rush, Paris's Moulin Rouge to Georgian era London and beyond. Encountered along the way is a cast of characters from the noble (Abraham Lincoln) to the ignoble (Al Capone), the literary (Shakespeare) to the musical (Frank Sinatra). For centuries they were an essential part of any tough guy's arsenal, the last vestige of this portrayed in classic noir films and books.
Despite all this, their tale remained untold until now. Robert Escobar had never found a subject with less available information. Looking to correct this, he searched everywhere imaginable for their fading footprints, including...pulp comics - medieval illustrations - court records - Victorian self-defense manuals - police and criminal histories - etymology guides - historical naval accounts - newspaper stories - ancient ballads - medical journals - government reports - archeological excavations - hobo memoirs - folkloric studies - interviews conducted by the author.
Fortunately the sum of it all doesn't just fill a gap in the understanding of countless historical incidents and personages, it entertains. Saps, blackjacks and slungshots were rough tools used by tough people in tough times. Those times and their dangers have passed but should be accurately remembered. To do that, these strange weapons have to be as well.