The Shorter Catechism Made Simple (Paperback)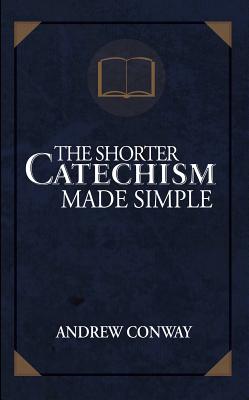 $8.79
This item is not currently available to order.
Description
---
Generations of Christians have found the Westminster Shorter Catechism to be a wonderful treasury of spiritual gold. It outlines the core Christian beliefs and the essential characteristics of Christian living in a way that enlightens the mind and inspires the heart. Its most famous statement, that our 'chief end is to glorify God and enjoy Him for ever' is widely recognized as a piece of timeless wisdom.
Sadly, though, the wisdom of the Westminster Shorter Catechism is increasingly hard for many people today to appreciate. With the passage of time, its beautiful 17th Century English has become further and further removed from the language we use every day.
This brief book aims not only to address this problem by putting the Catechism into modern English, but likewise to highlight the carefully arranged structure of the catechism a structure that in itself contains a great deal of wisdom.