I Didn T Learn That in High School: 199 Facts about Credit Scores (Paperback)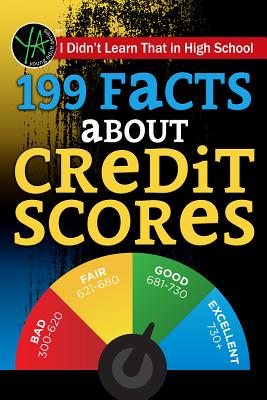 $19.95
This item is not currently available to order.
Description
---
College is in your future, and before you know it, you ll be applying for loans. Knowing your credit score and how to improve it early on will save you lots of time and money. With the average credit score for young adults being around 630, and the ideal credit score being about 760, this book will help young adults learn what they can do to close that gap. This book will teach you what to do to increase your credit score, from making payments to how many credit cards you should have. We debunk the most popular credit score myths, and we teach you what to do if you don t have a credit score yet. Everything is explained in an informal and user-friendly way. No age or intellectual ability will be left out. If you want to start your financial life on the right foot, this book is your perfect solution.
About the Author
---
Atlantic Publishing is a small, independent publishing company based in Ocala, Florida. Founded over twenty years ago in the company president's garage, Atlantic Publishing has grown to become a renowned resource for non-fiction books. Today, over 450 titles are in print covering subjects such as small business, healthy living, management, finance, careers, and real estate. Atlantic Publishing prides itself on producing award winning, high-quality manuals that give readers up-to-date, pertinent information, real-world examples, and case studies with expert advice. Every book has resources, contact information, and websites of the products or companies discussed."