College Study Hacks: 101 Ways to Study Easier and Faster (Paperback)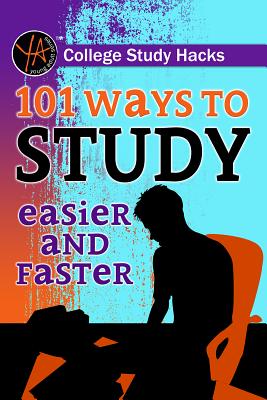 $21.95
This item is not currently available to order.
Description
---
The general rule of thumb has been that you should study about two to three hours for every hour you spend in the classroom. If you have a 15 credit hour semester, you generally spend about 15 hours in class every week, which means you should be studying between 30 to 45 hours per week. That's a lot of time many students don t have that kind of time to spare. This book provides college students with 101 study tips that will help them cut down on study time. Our guide offers tips and tricks to be proficient while still absorbing the information needed to succeed. Students will learn how to take the best notes, time management skills, and the low-down on sleep, caffeine, and food. You ll learn how to write better papers, how to take tests more efficiently, and how to be a better reader. If you re struggling with studying techniques that take up your time and energy, look no further. This comprehensive guide is your key to getting the grade with the least amount of effort.
About the Author
---
Atlantic Publishing is a small, independent publishing company based in Ocala, Florida. Founded over twenty years ago in the company president's garage, Atlantic Publishing has grown to become a renowned resource for non-fiction books. Today, over 450 titles are in print covering subjects such as small business, healthy living, management, finance, careers, and real estate. Atlantic Publishing prides itself on producing award winning, high-quality manuals that give readers up-to-date, pertinent information, real-world examples, and case studies with expert advice. Every book has resources, contact information, and web sites of the products or companies discussed."