Wisdom for Beekeepers: 500 Tips for Successful Beekeeping (Hardcover)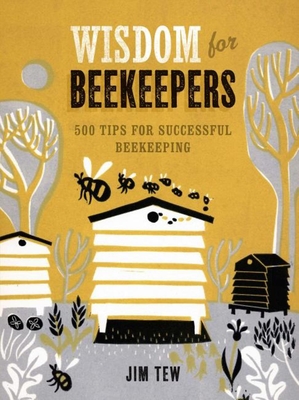 $21.95
This item is not currently available to order.
Description
---
Get the latest buzz on beekeeping. A hot new trend that parallels the growing interest in sustainable farming and locally grown food, beekeeping continues to attract enthusiasts. For the best, solid information on beekeeping for beginners or veterans, you'll want to consult Wisdom for Beekeepers.
500 expert tips from a veteran beekeeper. Whether you reside in the quiet suburbs or a busy city, this delightful collection of 500 expert tips from lifelong beekeeper Jim Tew provides all you need to get started in this rewarding and fascinating hobby.
A quick-and-easy reference. Wisdom for Beekeepers is divided into chapters covering all aspects of beekeeping, including:
Hives and equipment
Buying your first bees
Managing your colony
Processing your honey crop
There's even advice on how to identify and treat bee ailments, plus a healthy dose of bee biology. Be sure you have Wisdom for Beekeepers--and it makes a honey of a gift
About the Author
---
Jim Tew has been keeping bees for over 40 years. He is currently a Consulting Professor at Auburn University, where he conducts beekeeping educational programs and maintains social media systems that support the Alabama beekeeping industry. Recently retired from Ohio State University, where he worked for 33 years as an Associate Professor focusing on pollination ecology and the use of bees as pollination agents, Jim still runs lectures and workshops for beekeepers in the U.S. and the U.K. Jim has written numerous books, as well as articles for Bee Culture magazine, and he runs the website One Tew Bee (www.onetew.com).