The God of All Comfort: And The Secret of His Comforting (Paperback)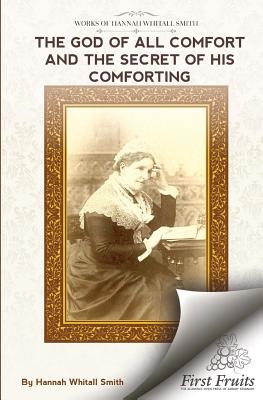 $13.21

Available in our Warehouse: Usually Ships in 3-8 Days
Description
---
The
digital copies
of this book are available for
free
at First Fruits website.
place.asburyseminary.edu/firstfruits
Title Page
THE GOD OF ALL COMFORT
AND THE SECRET OF HIS COMFORTING
BY
MRS. PEARSALL SMITH
(H.W. S.)
AUTHOR OF "THE CHRISTIAN'S SECRET OF A HAPPY LIFE, '' ETC.
About the Author
---
Hannah Whitall Smith (Feb. 7, 1832-May 1, 1911) is perhaps best known as the writer of the holiness classic Christian's Secret to a Happy Life, but her interests extended much farther than religious revival. This Quaker from Pennsylvania and her husband, Robert Pearsall Smith, were very much influenced by William E. Boardman and became leaders in the Holiness Movement in The United States and the Higher Life Movement in Great Britain. Hannah quickly outshone her husband in speaking and she carried on an extensive correspondence with many people, but especially women both within and outside of these movements. Hannah befriended social activists like Frances Willard of the Women's Christian Temperance Union, and Susan B. Anthony along with other supporters of women's suffrage. She also took an active interest in how the doctrine of sanctification could spin off into religious fanaticism, and so she maintained relationships with Anna Spafford of the Overcomers, who founded the American Colony in Jerusalem and Lord and Lady Mount Temple, who were known Spiritualists. Her correspondence shows a wide area of interests and her very rational approach to holiness is revealed in her religious writings.