Beauty: What It Is and Why It Matters (Paperback)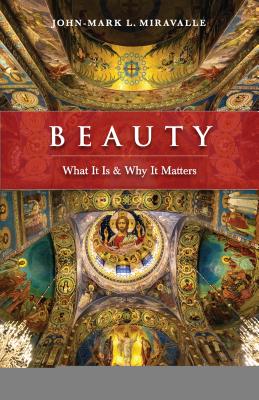 $14.95

Available in our Warehouse: Usually Ships in 3-8 Days
Description
---
What we moderns have forgotten, the ancients knew well: true beauty heals the soul, draws us to God, and yields lasting happiness.
Rich with the wisdom of Plato, Augustine, Aquinas, and St. John Paul II, these pages unpack perennial truths about beauty and rivet them into your soul, opening the eyes of your understanding to the beauty all around us.
Offering an abundance of accessible examples, author John Mark Miravalle demonstrates that beauty is neither in the eye of the beholder, nor for the cultivated, the dreamer, or the "hopeless romantic" alone. On the contrary, the ability to understand, recognize, and delight in beauty readies all souls for heaven -- and makes it easier for us to get there.
From these pages, you'll learn:
Why beauty is not just a matter of opinion.
T.
About the Author
---
John-Mark L. Miravalle is professor of Systematic and Moral theology at Mount St. Mary's Seminary in Maryland. He received his doctorate in Sacred Theology from the Regina Apostolorum in Rome. He is the author of three books, including Why God? Why Jesus? Why the Catholic Church? He has debated noted atheists on topics such as God's existence, same-sex marriage, and theistic morality. He and his wife Jessica have five children.