Low Carb Diet for Beginners: Essential Low Carb Recipes to Start Losing Weight (Paperback)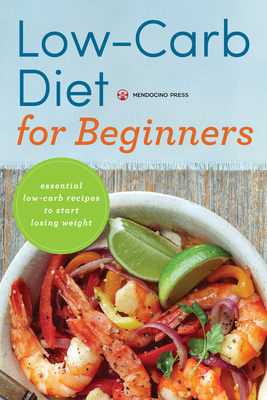 $11.99
This item is not currently available to order.
Description
---
Start seeing results right away with Low-Carb Diet for Beginners. A low-carb diet is one of the simplest ways to lose weight and transform your body permanently. Eating a low-carb diet will help you manage your weight, let go of cravings for unhealthy junk food, and fight diabetes, high cholesterol, and depression. With quick, tasty recipes, and easy-to-follow meal plans, Low-Carb Diet for Beginners will show you how to easily start a low-carb diet, so you can finally achieve and maintain your ideal weight. With Low Carb-Diet for Beginners you'll finally be able to stop the painstaking counting of calories or feeling restricted to small portions, and instead enjoy every meal to the fullest. Low-Carb Diet for Beginners will make it easy to cut down on carbs and see amazing results with: Dozens of simple and filling low-carb diet recipes, including Veggie-Packed Minestrone Soup, Crispy Parmesan Kale Chips, Roasted Salmon with Caramelized Leeks, and even Frosted Brownies The science behind how a low-carb diet can increase your metabolism and reduce your food cravings, making it easier for you to eat less and burn more Detailed information on hot topics such as good carbs vs. bad carbs, artificial sweeteners, and consumption of alcoholic beverages A 7-day low-carb meal plan to take the guesswork out of a low-carb diet Easy tips for grocery shopping, low-carb diet cooking, and handy lower-carb alternatives to have in your pantry Low-Carb Diet for Beginners will help you make the transition to a healthy, low-carb lifestyle and make permanent positive changes.