Raising Rabbits (Hardcover)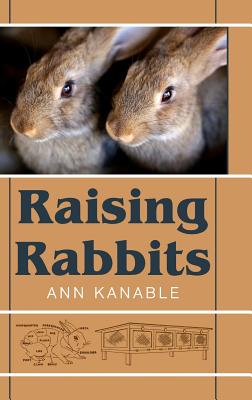 $33.68
This item is not currently available to order.
Description
---
Requiring a minimal amount of equipment, feed, and care, rabbits are ideal livestock for yielding a relatively large quantity of nutritious, savory meat.
Written by an experienced rabbit raiser, Raising Rabbits is a practical guide on maintaining a small herd for meat and manure. Great for beginners, this book is especially useful to those who wish to produce most or all of their own food from this valuable livestock. Ann Kanable debunks common misconceptions and instructs on comprehensive rabbit care including:
Building inexpensive, durable housing
Equipping the rabbitry
Selecting proper stock for food-raising purposes
How and what to feed your rabbits
Maintaining rabbit health
Handling disease with folk and veterinary medicines
Harvesting your rabbits for food, fur, and garden fertilizer
Keeping in mind that no two herds are alike, Kanable tailors solutions to address variables such as location, weather conditions, and your herd's physical requirements. As rabbits are one of the most easily stressed livestock species, this book offers advice on treating behavioral issues and a variety of ailments.
Ideal for those considering producing their own food, Raising Rabbits demonstrates how to get the most out of your herd.