Fallen (Library Edition): Out of the Sex Industry & Into the Arms of the Savior (CD-Audio)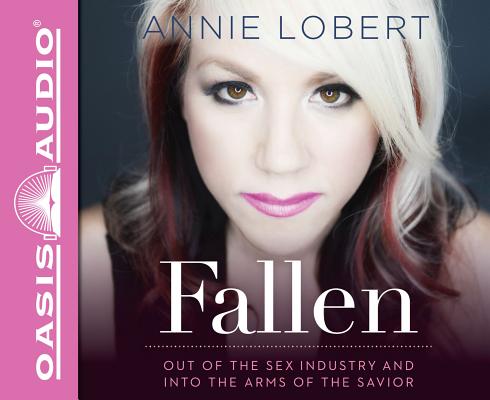 $38.49
This item is not currently available to order.
Description
---
When Annie grabbed at what looked like an opportunity to escape her tumultuous, abuse-filled home, she had never heard the term "sex trafficking." Needing money, wanting to be loved, and desperately seeking control of her life, she stumbled into the ever-darkening world of the sex industry as a glamorous, high-class escort in Las Vegas. All that glittered was not gold. She embarked on a dangerous path toward self-destruction. She lost everything she envisioned her new life would bring her, even her own identity. Beatings, abandonment, and death threats became routine — she often wondered if dying would be the best way out.
 In Fallen, Annie tells her remarkable story of surviving sixteen years in the sex industry, breaking free, finding healing, and then reaching back to help others find freedom as well. This riveting memoir opens a window into a sordid, shadowy world — and shows just how bright God's light can truly shine.
About the Author
---
Annie Lobert is an internationally recognized expert and advocate of ministry to men and women in the commercial sex industry. She and her husband, Stryper lead guitarist Oz Fox, live in Las Vegas, where Annie runs Hookers for Jesus, a ministry to prostitutes and sex trafficking victims. She has been featured in major television shows, print and online publications, and also an I Am Second film