Beekeeping Blank Notebooks: Set of three 48-page blank notebooks (Diary)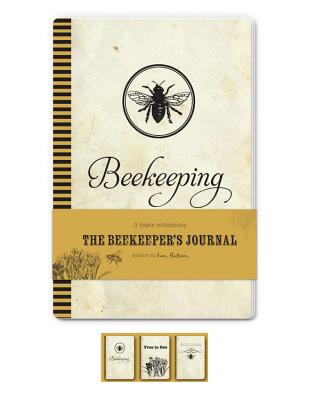 $15.74
This item is not currently available to order.
Description
---
Record all of your fun thoughts in three blank Beekeeping notebooks. Featuring bee-themed artwork by renowned apiarist Judy Love, author of Backyard Beekeeping and The Honey Handbook, these journals are ideal for recording sketches, memories, inspirations, lists, phone numbers, or harvesting notes! Enjoy three 48-page blank notebooks for recording all your ideas.
About the Author
---
Julia is an illustrator working out of Chicago for most of the year and Taipei over the winter.Notable clients include the New York Times, Universal Music Group, Capitol Records, Little Brown and Co., Simon & Schuster, American Greetings, JoAnn's Fabrics, the Home Shopping Network, and Tiny Prints.http://juliakuo.com/