The Conscience of a Conservative (Hardcover)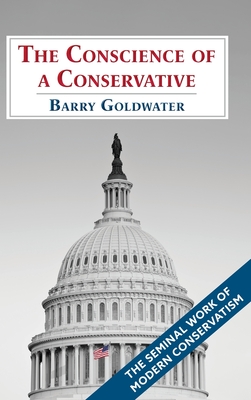 $29.63

Available in our Warehouse: Usually Ships in 3-8 Days
Description
---
The book that established the intellectual ground for the modern American conservative movement
It was 1960. The Cold War churned, and the rules of civil society were rapidly changing as the dust settled on The New Deal, an epic American experiment in Big Government. Was this a good course to follow? According to Barry Goldwater, then an Arizona senator and future Republican nominee for President of the United States, the answer lay in the Constitution and other foundational documents, not the expansion of government. In The Conscience of a Conservative, Goldwater makes a coherent argument for governmental restraint and for applying the wisdom and experience of the past to modern issues; in Goldwater's view, this conservative approach is as timeless as the Golden Rule and the Ten Commandments. His effort to "bridge the gap between theory and practice" brought the conservative ethos to the fore of modern day America.
One reviewer likened The Conscience of a Conservative to "Common Sense for the modern mind." Even progressives and independents praise Goldwater for his "thoughtful and intelligent prose." This seminal work is one of the most influential modern conservative texts, which helped to transform American conservatism into a practical political philosophy and laid the foundation for the rise of Ronald Reagan. It is an essential treatise for anyone following American political thought and history.
Also available from Echo Point Books in paperback, ISBN 1635616875.