Menopause the Way Nature Intended. Don't Sweat It! (Paperback)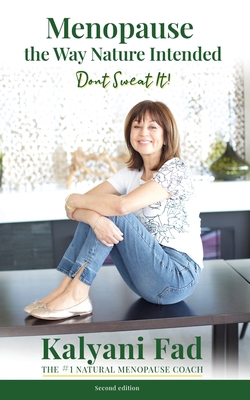 $23.99

Available in our Warehouse: Usually Ships in 3-8 Days
Description
---
Going through menopause is one of the most important times in a woman's life. It comes to the decision of taking or not taking hormones.
Before making that decision you need to read this book. I will show you why you don't need hormones to go through menopause and how by using hormones for menopause you expose yourself to the risk of their adverse, serious side effects. All drugs come with negative side effects and hormones are not the exception.
This book addresses the root cause of menopause symptoms and a non-invasive solution, without the use of hormones or drugs of any kind. The Mindset, Nutrition, and Lifestyle practices provided in this book will help women to have an easy midlife transition maintaining their health, appearance, vitality, and magnetism.
My intention is to make women realize they do have choices in how they approach menopause and providing the information to allow them to decide which direction they want to choose. If they choose the hormone free solution for menopause, the tools in this book help them have an easy, safe, midlife transition as nature intended and enjoy life. Life is just beginning.
"This book must be read by every woman, particularly if you are 40 or over. The decision to go through menopause with or without hormones is one that I believe should not be made lightly. I went "hormone free" and I am grateful I did. Not only did I breeze through it, I can rest easy knowing that I am not at risk of the side effects. Kalyani guides you through what's possible and it's not just that you breeze through menopause, your overall health benefits. I absolutely loved this book "
- Claudia Soul, Australian Behaviourist,
Author and Psychotherapist
Who guides women to achieve epic relationships, lives, and success.