Launch Pad: The Countdown to Writing Your Book (Paperback)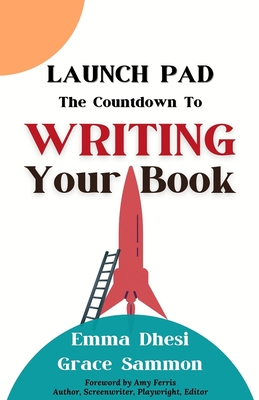 $15.59

Available in our Warehouse: Usually Ships in 3-8 Days
Description
---
Looking for just the right balance of inspiration, skill building, and a toolbox of writing craft tips? Join us here for LAUNCH PAD: The Countdown to Writing Your Book
From the inspiring words of The Story Summit's Amy Ferris to the practical suggestions of award-winning authors, this book, the first in a series of three on writing, publishing, and marketing your book, will help you get it right
If you're intimidated by the thought of outlining your novel or creating rich and complex characters, LAUNCH PAD has you covered. If you want to learn the secret to writing a great scene, not only does LAUNCH PAD show you how to structure it like a pro, but it explains how to add the right amount of conflict or suspense, so your readers keep reading.
Each focused chapter brings authors and would-be-authors closer to the creation of a story well told and ready for publication. The brainchild of entrepreneur, author, and speaker, Grace Sammon, this book series builds on the wildly popular radio show LAUNCH PAD - celebrating book releases and the authors who create them. With countdown tips, ways to connect directly to the authors, and bonus downloadable planning sheets, LAUNCH PAD delivers a craft book that speaks right to you.
Led by Emma Dhesi, the internationally recognized author, book coach, and podcaster with a lifetime of experience in helping writers like you improve their craft and Grace Sammon, LAUNCH PAD helps you navigate through the emotional rollercoaster of finishing your novel.
Welcome to the LAUNCH PAD. Now, let's get writing
Foreword by Amy Ferris, Author, Screenwriter, Playwright, Editor
Featuring the writing talents of:
Joe Bunting
Kat Caldwell
Heather Davis
Susanne Dunlap
Lewis Jorstad
Stacy Juba
Linda Rosen
Samantha Skal
Meredith Stoddard
Janyre Tromp
Carol Van Den Hende