Circular Agriculture (Paperback)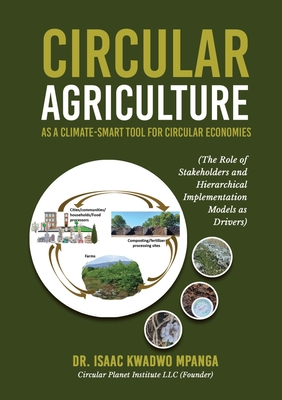 $20.24

Available in our Warehouse: Usually Ships in 3-8 Days
Description
---
Climate change is upon us, and we need to act now in our own small ways without waiting for anyone. In
this book, Dr Mpanga (a farmer, teacher, research, and consultant with expertise in sustainable and
regenerative agriculture systems) presents a comprehensive guide of circular agriculture principles and
practices as a climate-smart tool for resilient communities, cities, economies, and food security while
ensuring responsible stewardship of the planet for future generations. He illustrated how a hierarchical
implementation model will help linear agricultural and economic systems transition to circularity with
critical consideration all stakeholders, their goals, and resources.
Also, the role of waste management,
agrivoltaic, biofertilizers, livestock, and other regenerative agricultural practices are discussed with
practical demonstrations and illustrations that makes the subject easy to comprehend.
Get your copy today and share with co-workers and family interested in climate solutions and resilience
of our food systems and communities.