The Richest Man in Babylon: with The Magic Story (Paperback)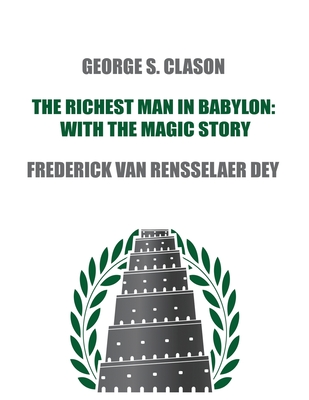 $19.99

Available in our Warehouse: Usually Ships in 3-8 Days
Description
---
THE RICHEST MAN IN BABYLON: A series of the most powerful financial parables ever written.
These stories are set in ancientBabylon and relate the story of a Babylonian slave who uses thesecrets of the book to become a man of great wealth.
Each story has a concrete point that becomes apparent from reading and digesting the message. These points are basic tenets of how to become successful in business.
This book is perfect if you learn by reading the experiences of others. The entire book is told in a story-like format, so it often goes down much like reading a collection of short stories.
The lessons and principles in The Richest Man In Babylon are pretty simple and to the point. The book consists of different stories back in the Babylonian days.
The Richest Man in Babylon documented everything he had learned and his progress on clay tablets, which were later found by archaeologists and professors at a university. These professors had then learned of these principles and applied them to their own lives, to also become wealthy and financially abundant.
THE MAGIC STORY: The motivational story of a luckless artist whose life was changed overnight because of a simple story he found by chance has been a perennial favorite for ages. Now, the classic tale of perseverance and prosperity is ready for a new generation of readers who can benefit from its timeless lessons. A recipe for "success". If followed, it cannot fail. Wherein I may not be entirely comprehended, the plus-entity of whosoever listens will supply the deficiency; and upon that better self of mine, I place the burden of imparting to generations that are to come, the secret of this all-pervading good - the secret of being what you have it within you to be.
It is claimed that many who hear this story almost immediately begin to have good fortune - so is it worth a few minutes of your time to find out if it works for you?