Humoresque No. 2 in D Major, Op. 87: Conductor Score (Paperback)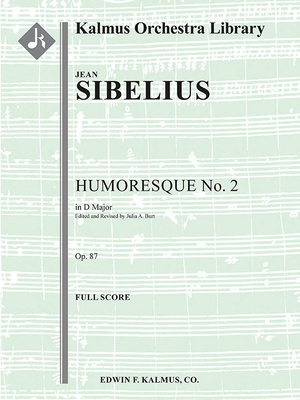 $15.60
This item is not currently available to order.
Description
---
Jean Sibelius (1865--1957) clearly enjoyed writing the six humoresques for violin and orchestra in 1916--1917. They were not performed until November 24, 1919 together with the first performance of the final version of the fifth symphony. The soloist for the Humoresques was Paul Cherkassky. According to the critics, he came close to being drowned out by the orchestra. This publication is the first quality reprint edition of the Humoresque No. 2 in D Major. Solo Violin: 0.0.0.0: 2.0.0.0: Timp: Str(8.8.5.5.5 in set).