Somewhere Different Now: Coming of Age, Interracial Friendship, and the Search for Courage (Paperback)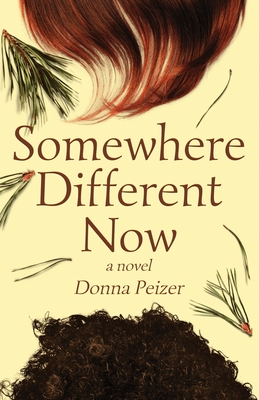 $13.99

Available in our Warehouse: Usually Ships in 3-8 Days
Description
---
A cherished interracial friendship under threat. A creepy imposter conjured from the past. Where do you turn when you don't know who to trust?
Fourteen-year-old Annie Cahill has been subjected to her father's rage one too many times.
When she accidentally drops a glass milk bottle and chips the white porcelain surface of the kitchen sink in her father's brand-new suburban house, he erupts in fury and gives her the beating of her life.
The next day, crying bitter tears, Annie sets out to look for a place of her own. Exploring a steep, rocky wash that ascends a nearby mesa, she finds the perfect place: an abandoned lean-to sheltering the entrance to a shallow cave. She names it "Annie's Place."
All is well until Annie discovers that a destitute Black girl by the name of Clydeen has taken over her secret hideout. Longing to make friends with someone her own age, Annie welcomes the traumatized girl and risks everything to provide for her. Stealing from her family's larder, Annie is perpetually aware of the dire consequences she will face should her violent, racist father get the slightest whiff of what she's up to.
Against all odds, Annie and Clydeen establish an unbreakable bond - or so they think. But as their time on the mesa comes to an end, old fears, suspicions, and misunderstandings resurface, and their hard-won friendship begins to unravel.
Until . . .
. . . from out of nowhere, a bizarre stranger invades their secret encampment.
Why has this stranger come, and what will it mean for Annie and Clydeen? To find out buy a copy of the book today. Dive into an engrossing tale of a forbidden friendship arising in the midst of the white supremacist ethos that existed in the early years post-World War II.