Picturing Peter Bogdanovich: My Conversations with the New Hollywood Director (CD-Audio)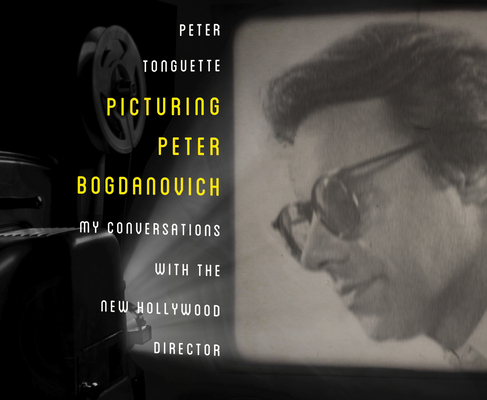 $27.99
This item is not currently available to order.
Description
---
In 1971, Newsweek heralded The Last Picture Show as "the most impressive work by a young American director since Citizen Kane." Indeed, few filmmakers rivaled Peter Bogdanovich's popularity over the next decade. Riding the success of What's Up, Doc? (1972)and Paper Moon (1973), Bogdanovich became a bona fide celebrity, making regular appearances in his own movie trailers, occasionally hosting late-night television shows, and publicly advocating for mentors John Ford and Howard Hawks. No director of his era surpassed his ability to capture an audience's imagination.

In Picturing Peter Bogdanovich: My Conversations with the New Hollywood Director, journalist and critic Peter Tonguette offers a film-by-film journey through the director's life and work. Beginning with a string of 1970s classics, Tonguette explores well-known films such as Saint Jack (1979), They All Laughed (1981), and Noises Off (1992), as well as the director's work on stage and television. Drawing on interviews conducted over sixteen years, Tonguette pairs his analysis with an extensive, previously unpublished series of Q&As with Bogdanovich. These exclusive interviews reveal behind-the-scenes details about the director's life, work, and future plans. Part memoir, part biography, this book offers a uniquely intimate portrait of one of Hollywood's most underappreciated directors.
About the Author
---
Peter Tonguette is a journalist and critic whose work has appeared in a variety of publications, including the New York Times, the Wall Street Journal, the Washington Examiner, the Christian Science Monitor, Sight & Sound, and the National Review.  He is also the editor of Peter Bogdanovich: Interviews.