The Dream Interpretation Handbook: A Guide and Dictionary to Unlock the Meanings of Your Dreams (Paperback)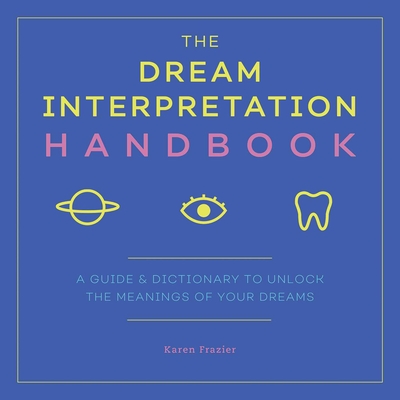 $11.99

Available in our Warehouse: Usually Ships in 3-8 Days
Description
---
An essential guide to understanding the hidden meanings of your dreams
Dreams can offer valuable insight into your subconscious mind, put you in touch with your emotions, and help you realize unrecognized ambitions. With The Dream Interpretation Handbook, you'll learn to decipher your dreams and use what you discover to connect more deeply with yourself and make changes in your waking life.
Learn all about the dream interpretation process, and find guidance for decoding the plotlines and connections within your dreams. You'll also explore the symbolism behind colors, numbers, and common tropes like falling, drowning, and being chased.
The Dream Interpretation Handbook includes:
Applicable wisdomGet advice for connecting dream symbols to your life in meaningful ways.
Science and mysticismBetter understand the spiritual and psychological implications of dreams with information that covers both the practical and mystic areas of study.
A dream dictionaryIdentify more than 100 symbolslike elephants, money, and loved onesand what they represent.
Delve deep into the meanings and messages of your dreams with this insightful guide.