The Little Book of Prosperity: The 12 Principles of Wealth and Abundance (Paperback)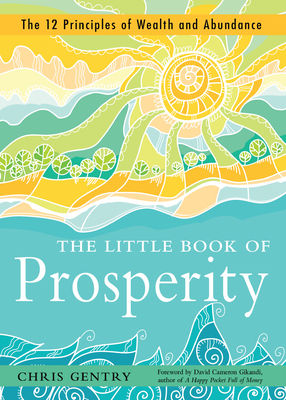 $18.65
This item is not currently available to order.
Description
---
This small book provides a blueprint for a life beyond your wildest dreams. It is a primer for achieving wealth, loaded with the most salient prosperity wisdom of the last hundred years. The content is further enhanced by thoughtful exercises that will aid you in your personal success journey.
Each of the chapters focuses on one of the twelve principles and includes selections of writings from the world's greatest prosperity teachers, including Napoleon Hill, James Allen, Norman Vincent Peale, Julia Cameron, Stephen Covey, Zig Ziglar, and many more. Those principles are:
Goals
Dreams
Perseverance
Growth
Self-Confidence
Imagination
Self-Talk
Master Minds
Play
Decisions
Taking Action
Giving Back
Read less
Here is your opportunity to explore your goals, your dreams, your self-confidence, and much more. 
"This is not a book for those who are afraid to hear the truth about what it takes to achieve prosperity. Nor for those who want to read long, feel-good books that take forever to get to the point. This is a book for those who need short yet powerful reminders to keep them on track. It is chock-full of mind gems, or wisdom in a nutshell, that will see you through both the good times and the hard times on the journey to success." —from the foreword by
David Cameron Gikandi
About the Author
---
Chris Gentry is a long-time student of New Thought literature. He is the editor of The Complete Game of Life and How to Play It by Florence Scovel Shinn.