How Angels Got Their Wings (Paperback)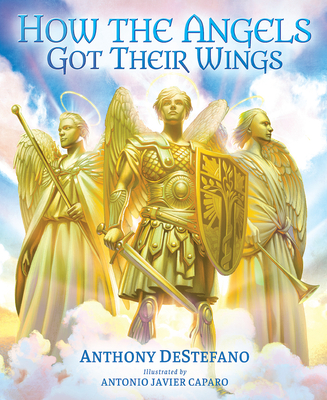 $16.95

Available in our Warehouse: Usually Ships in 3-8 Days
Description
---
Who IS that angel that we see perched atop the Christmas tree?
And how can angels fly so high, soaring through the snowy sky?
And why do angels dress in white? And do the angels ever fight?
Who made the angels? Any clue? He who made them made YOU too
With these charming rhyming verses, Anthony DeStefano begins this enchanting children's book on perhaps the most fascinating of all God's creatures -- the angels.
How the Angels Got Their Wings is a winsome introduction to the story of the angels -- pure spiritual beings of extraordinary power made by God to assist Him in carrying out His will. Beginning with the creation of the angels and the "war in Heaven" between the good angels and the bad, this book introduces children to the famous archangels Michael, Gabriel, and Raphael -- as well as to Satan, the ringleader of the fallen angels,
About the Author
---
Anthony DeStefano, KM, is an American author, television host and activist. He has written five bestselling Christian books for adults, including: A Travel Guide to Heaven and Ten Prayers God Always Says Yes To. He has also written eight bestselling books for children, including: The Donkey That No One Could Ride and Little Star.