13 Reasons Why NOT to Kill Yourself: A Note For Suicide Prevention (Paperback)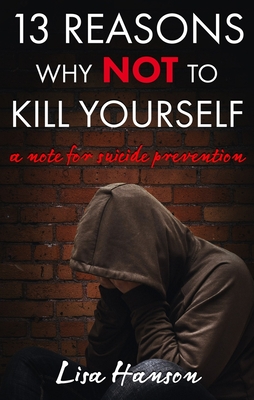 $12.95

Available in our Warehouse: Usually Ships in 3-8 Days
Description
---
This Is Your Anti-Suicide Note...
I'm writing this note to YOU because I want you to know your life has great value. There are many books about preventing suicide, but few are written for those who want to commit suicide. This book is that book. This is a direct note to YOU...your anti-suicide note.
Maybe you've been abandoned, abused, mocked, or humiliated. Perhaps you have sunk so low into despair that you think there's no way to overcome what you are feeling.
Feeling helpless, broken, abused, or unwanted is terrible, BUT you are not alone. Many have felt this way and overcame it. You can overcome too. I've been through pain as well, and that's how I KNOW there is hope for you.
I'm not sharing tips or strategies. This is a note from my heart to yours because I care about your life very much. Things will get better.
God wanted me to write this book for you. To show you that you have a purpose. He has a plan for you. Even if you don't know HIM.
May your heart be open, your mind healed, and your life long. I hope you will write to me and tell me: I chose LIFE.
You are greatly loved,
Lisa Hanson.