The Hunchback of Notre Dame (Word Cloud Classics) (Paperback)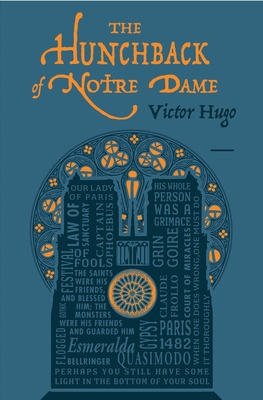 $14.99
This item is not currently available to order.
Description
---
This historically significant novel of love and betrayal led to a renewed interest in preserving the grand architecture of Paris.

Victor Hugo's The Hunchback of Notre Dame was written in 1831, at a time when the Notre Dame Cathedral in Paris was falling into disrepair. This epic novel helped spark a preservationist movement that led to the cathedral being restored to its full glory. Set in 1482, the story tells of how four men—the hunchbacked bell-ringer, Quasimodo; the archdeacon of Notre Dame, Claude Frollo; the dashing soldier Phoebus de Chateaupers; and the poet Pierre Gringoire—vie for the love of Esmeralda, a young Romani woman. As the story unfolds, readers come to realize that the focus of the story is not only on the human characters but on the grand cathedral itself. 
 
About the Author
---
Victor Hugo (1802-1885), novelist, poet, and dramatist, is one of the most important of French Romantic writers. Among his best-known works are The Hunchback of Notre Dame(1831) and Les Miserables(1862).