The Joy of Gluten-Free: A Practical Guide to Live Gluten-Free and Thrive (Paperback)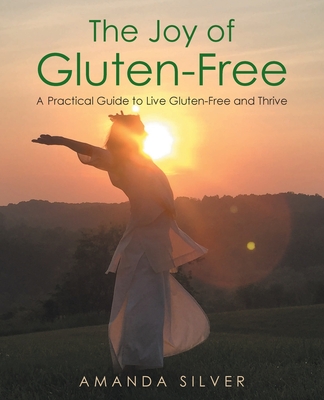 $33.95

Available in our Warehouse: Usually Ships in 3-8 Days
Description
---
The health and vitality gained after changing the diet is so miraculous that gluten-free people want to tell their loved ones all about it in hopes that they too will want to change. So it is with great love and hope in her heart that Amanda Silver presents The Joy of Gluten-Free in order to share the Silver family's experience and some carefully developed recipes.
This book acknowledges the enormous emotional factor of this major life change and the importance of maintaining the change against all odds in a world that does not yet fully recognize the reality of the multiple latent detrimental effects of gluten. More than a cookbook, the reader will learn the depths from which the Silvers were rescued within a few months, encouragement, and wonderful practical solutions for the family with school-aged children. She knows that a parent's time is precious and hopes that this little guide will cut straight to the action of taking on this difficult change. Her book speaks directly to the reader to encourage this new beginning, the mind-set needed to follow through, and the resolution to never give up.
After the family story and then an earnest discussion about mental preparation, sections include actual step-by-step instructions in the physical preparation of the home and solutions for packing school lunches, enjoying celebrations, and travel considerations.
In her approach to cooking, the author plainly sets forth the elementary steps of basic cooking for the uninitiated. Besides some basic techniques for cooking plain whole foods, there are seventy-five gluten-and dairy-free recipes. They are recreated family favorites, a few inspired by some authentic ethnic dishes, and of course, some delicious snacks and desserts.
"As a doctor that recommends gluten-free diets for patients suffering from tough neurological and autoimmune based conditions I am so thrilled this book exists It's a great resource for my patients starting a gluten-free diet. Amanda's passion is clear in her book that provides people with inspiration, clear objectives, practical solutions and encouragement."
-Dr. Joseph Childs, chiropractic neurologist, Active Integrated Medical Center