The Caregiver's Guide to Stroke Recovery: Practical Advice for Caring for You and Your Loved One (Caregiver's Guides) (Paperback)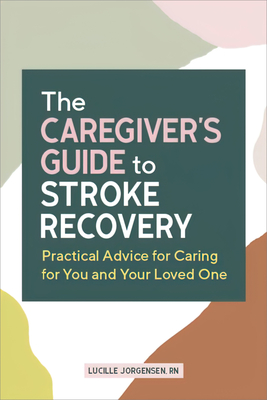 Description
---
Learn how to care for a loved one after a stroke, and care for yourself, too
A stroke changes the life of more than just the survivor. Becoming a caregiver for a stroke patient means increased responsibilities, hard decisions, and new emotional stresses—especially when the patient is a loved one. This stroke recovery book will help you through these challenging times with knowledge, compassionate guidance, and reaffirming stroke rehabilitation anecdotes. Topics such as medications and treatments, financial and legal decisions, and work-life balance are also covered, as well as:
Understanding stroke—Discover the signs and symptoms of a stroke, explained in layperson's terms, as well as the steps to prevent a stroke from occurring.
Care and recovery—Find helpful advice to restore the best health and function possible and be an advocate for a stroke patient with doctors and their support team.
Caring for yourself—Uncover practical tips, guidance, and resources for supporting a caregiver's mental and physical health, which are just as important to patient recovery.
Ease the challenges on your shared path to healing through
The Caregiver's Guide to Stroke Recovery
.
About the Author
---
Lucille Jorgensen, RN, has been a registered nurse for more than 18 years. Her experience includes telemetry, intensive care, acute rehabilitation, quality management, and patient safety. She developed a passion for stroke care while currently serving as a certified stroke program coordinator for a large academic hospital in Southern California.
Praise For…
---
"The Caregiver's Guide to Stroke Recovery is written by an expert teacher, facilitator, and coordinator of stroke care, stroke support groups, and stroke recovery. Ms. Jorgensen's advice is experienced, drawn from her academic practices and from firsthand encounters touching and comforting the lives of hundreds of individuals and their families. Ms. Jorgensen combines true stories and very practical knowledge in a well-organized manner that informs, prepares, and empowers any reader, whether a patient, a caregiver, or a loved one, about how to provide the best possible care for the stroke patient and the caregiver. This handbook removes fear and vulnerability and replaces it with information and understanding." —Dr. Dan Miulli, stroke medical director and neurosurgeon