Trading Journal: Day Trade Log, Forex Trader Book, Market Strategies Notebook, Record Stock Trades, Investments, & Options Tracker, Not (Paperback)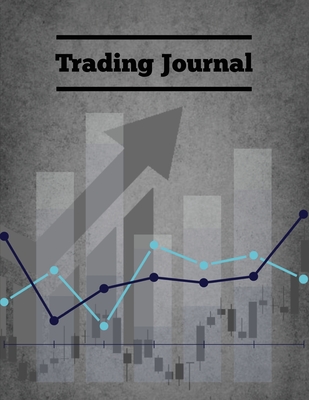 $23.99

Available in our Warehouse: Usually Ships in 3-8 Days
Description
---
This Trading Journal Log Diary is a perfect way to help you track your overall trades as you make them. All successful traders keep a journal and reflect on their trading style and strategies to help them improve over time. Great for tracking your progress. Each 2-page layout includes a section to record the following:
Date - Log the date of your trade.
Time - Record the time of your trade.
Currency Pair - Write the quotation for different currencies.
Sell/ Buy - Log whether you plan to buy or sell and price.
Lot Size - Record the lot size.
Number Of Trades Placed - Write the # of trades you made.
PIP Gain- Log the Point in Percentage gain.
How Long? - Record how long you plan to hold.
Strategy Used - Write the strategy or strategies you used, swing, position, etc.
Trends Noticed - Log any trends you may see.
Notes - For writing any important information you want such as notes on market conditions, profit targets, stops, trading rules, future plans & goals, and more.
Designed with active stock, options, futures, and forex traders in mind. Can also be for successful traders & beginners. Will also make the best gift. Books can be great tools to keep track of records and activities. It's a great way to keep you organized. Simple and easy to use every day. Size is 8.5x11 inches, 150 pages, quality white paper, black ink, soft matte finish cover, paperback. Get one today