Sexuality & Holiness.: Remaining Loving and Biblically-Grounded in a Rapidly Shifting Culture (Paperback)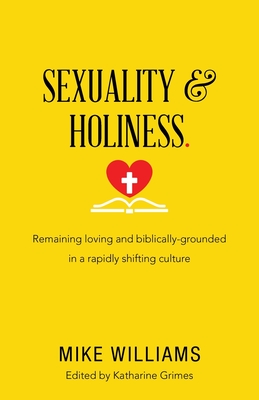 $17.44

Available in our Warehouse: Usually Ships in 3-8 Days
Description
---
Uncompromising but compassionate, Mike tackles the tricky issues of same-sex relationships, gender and the Church's interaction with individuals of the LGBTQ] community today. Writing for the Church, to challenge the Church, he does not shy away from the tough questions including:
What does the Bible actually say?
Are believers living with a Kingdom-first mindset or going with the cultural flow?
How can the Church keep love and truth in tandem in supporting the LGBTQ+ community?
And much more...
This resource highlights what the Word of God plainly teaches about gender and sexuality. I would love to see faithful Christians present a copy of Sexuality & Holiness to every pastor and church leader throughout the country.
Pastor John of Strengthen the Faithful
As someone working with young people engulfed with pressing ethical topics of sex, sexuality, and gender, I have found this book to be an incredible resource. I highly recommend it for its honest tone and accessible style to leaders and members of youth groups alike.
Jenny Ogwal, Youth Leader
I know Mike Williams to be a man of integrity and he has approached this important subject with humility and compassion... Throughout the book the emphasis is that rather than being a killjoy, God actually longs to bless people.
Reverend John Bridger