This Is the Night Our House Will Catch Fire Lib/E: A Memoir (Compact Disc)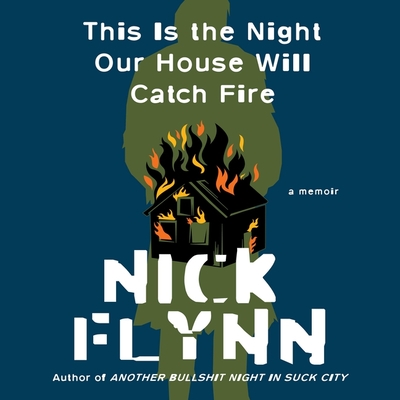 Email us for price & availability: info@oblongbooks.com
Special Order - Subject to Availability
Staff Reviews
---
-A powerful meditation on the all the real and imagined doorways between childhood and parenthood- 
The year Nick Flynn turns 7,  his mother sets their house on fire.  This event looms large in his childhood memory until Nick becomes a father himself, and realizes the need to untangle his relationship to the past.  In his characteristic direct and personal writing style, he uncovers the facts, sense impressions, and dream figments of memory to tell the story- both as it happened then, and how it is happening now, playing out in his life as a parent to a young daughter. Yes, there is alcoholism, abuse, neglect, suicide- maybe you are thinking it sounds too sad, but I promise you- it isn't. This memoir has a compelling, wondrous, and uplifting magic to it, and I couldn't put it down.  This book is also an excellent companion to the author's previous bestseller, Another Bullshit Night in Suck City.
— Noelle
We appreciate your continued support!
If you would like to make a donation to help us through CLICK HERE.