Teen Innovators: Nine Young People Engineering a Better World with Creative Inventions (Compact Disc)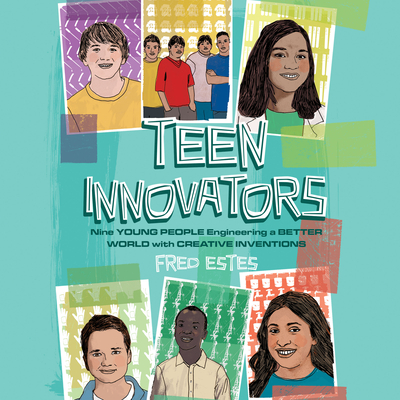 $39.99
This item is not currently available to order.
Description
---
Twelve-year-old Gitanjali Rao, appalled by the tragedy in Flint, Michigan, found a cheaper, more effective way to test for lead in drinking water. Four undocumented teenagers from an underfunded high school in Phoenix built an underwater robot from spare and found parts. Substituting hard work and creative thinking for money and expensive equipment, they won a national robotics competition, beating a well-funded team from MIT. At fifteen, William Kamkwamba used materials from junkyards near his home in Malawai to build a windmill to generate electricity and pump water for his village. While each profile tells a different story, listeners will soon see the common threads of determination and ingenuity. Included are stories of these teens: -Jack Andraka, who improved the pancreatic-cancer test; -Gitanjali Rao, who created a device to detect lead in drinking water; -William Kamkwamba, who improvised a electrical generator using a windmill in Malawi; -Austen Veseliza, who created a digital display glove to aid people with speech impairment; -Deepika Kurup, who made an easier, cheaper method to remove toxins from drinking water; -Cristian Arcega, Lorenzo Santillan, Oscar Vasquez, and Luis Aranda, who created an underwater robot. Science educator and professor Fred Estes explores the motivation, challenges, and lives of these teen scientists and explains the science behind each invention simply and clearly. Listeners will see how the science they study today in school relates to these important discoveries.