A Dark and Snowy Night (MP3 CD)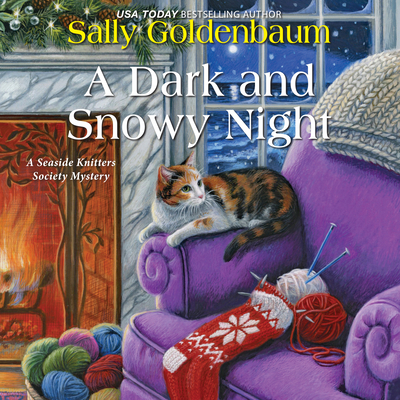 $22.99
This item is not currently available to order.
Description
---
Winter in Sea Harbor is a feast for the senses--crackling bonfires, the scent of snow in the salty air, carols ringing out on the village green. This year, the Seaside Knitters have a sack full of obligations in addition to their usual Christmas preparations. Izzy is so overloaded with knitting classes that she hires an extra salesperson, but the new addition has trouble fitting into the yarn shop's holiday spirit. Cass, juggling the stresses of running her lobster fishery, has finally found a nanny for her active toddler. Molly Flanigan seems practically perfect in every way--until she suddenly disappears, taking Cass's beloved rescue mutt with her. Meanwhile, the holidays are kicking off in style at Mayor Beatrice Scaglia's holiday party, where a well-dressed crowd admires the mayor's sumptuous new home and the celebrity chef catering the event. An additional treat for Ben and Nell Endicott at the festive affair is reconnecting with a dear college friend, Oliver Bishop. But it's not just reunions and the appetizers that are to die for. Before the party-goers can toast the beginning of Sea Harbor's festive season, the chef--and young wife of the Endicotts' old Harvard friend--is found dead beneath the mistletoe. Izzy, Birdie, Nell, and Cass must uncover the pattern to these mysteries to remove suspicion from those they love, bring a murderer to justice, and keep Sea Harbor's holiday magic from vanishing into the chill winter air.