Eyre Zeighn (Paperback)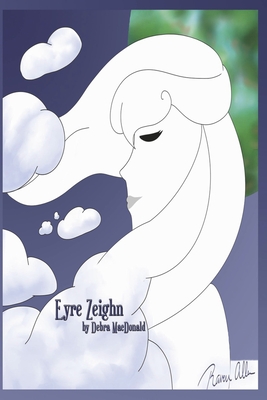 $8.99
This item is not currently available to order.
Description
---
Two idyllic worlds locked in a symbiotic relationship, a floating cloud city, Eyre, and a lush planet, Zeighn.

A catastrophic event disrupts their delicate balance, thrusting Zeighn into chaos while Eyre remains blissfully unaware. Both worlds hurtling toward their demise, the people of Eyre unaware that devastation is imminent, and the people of Zeighn, reduced to survival in the most basic ways.

There is way to prevent disaster for both worlds…but how?

Can Eyre and Zeighn be rescued? One must help the other to save both.

Only the Elderkind have the key but do they still exist?
Who are they?
About the Author
---
An Odyssey of the Mind coach for eight years, Debra was inspired by the creative energy of her son so she decided to explore artistic outlets. She has become a self-taught amigurumist and crochet crafter. Debra also teaches workshops in the community as the Director for the Center For Parenting Education.org, and a Certified Parenting Educator. Living quietly and bringing imagination to life!Raven is a delightful and talented young artist who deftly created the cover for Eyre Zeighn.