The Anointing of the Second: An Instructional Manual for Adjutants and Armor Bearers (Paperback)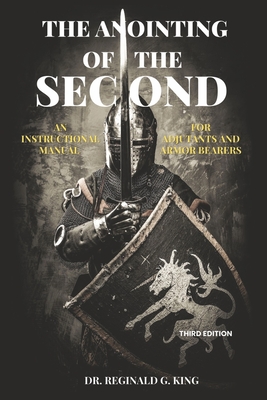 $20.00

Available in our Warehouse: Usually Ships in 3-8 Days
Description
---
The book is a guide to assisting adjutants, armor bearers, and all those who serve leadership in any capacity. It demonstrates the biblical history of the armor bearer and its relevance in today's church. It also reveals why the adjutancy was created and its importance to today's leadership. The book explains the adjutant's various functions and duties through biblical and personal references. The book assists in understanding the importance of protocol and its function in ministry. The book also demonstrates the various protocols the adjutant must be familiar with to serve in various settings effectively. The book assists servants in developing an operational team that will serve the leadership and the ministry, whether in their church or other settings. The book is not a "do this only" but serves as a blueprint for servants, giving them a solid guideline to develop a plan to serve more effectively in their local and abroad ministry. The book will enhance and enrich how adjutants serve and how they view their assignments.
About the Author
---
Dr. Reginald G. King is an Elder and member of the City of Hope International Worship Centre – The Energy Centre, Bishop Joseph A. McCargo. He also serves as Adjutant General for United Covenant Churches of Christ, under the leadership of its Presiding Prelate, Glenn E. Livingston. Reginald has served as an adjutant in many capacities and organizations for over twenty years, bringing a wealth of knowledge.
Reginald King, who has a Doctorate in Strategic Leadership, is an Adjunct Professor of Marketing and Advertising at the New York City College of Technology.