Steep Trails (Paperback)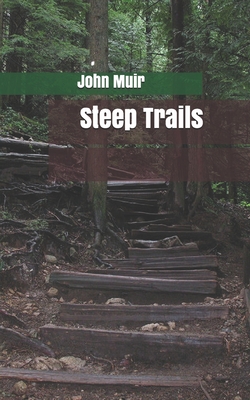 $9.19
Email or call for price.
Description
---
Moral improvers have calls to preach. I have a friend who has a call toplough, and woe to the daisy sod or azalea thicket that falls under the savageredemption of his keen steel shares. Not content with the so-called subjugationof every terrestrial bog, rock, and moorland, he would fain discover somemethod of reclamation applicable to the ocean and the sky, that in due calendartime they might be brought to bud and blossom as the rose. Our efforts are ofno avail when we seek to turn his attention to wild roses, or to the fact thatboth ocean and sky are already about as rosy as possible-the one with stars, the other with dulse, and foam, and wild light. The practical developments ofhis culture are orchards and clover-fields wearing a smiling, benevolent aspect, truly excellent in their way, though a near view discloses something barbarousin them all. Wildness charms not my friend, charm it never so wisely: andwhatsoever may be the character of his heaven, his earth seems only a chaosof agricultural possibilities calling for grubbinghoes and manures....John Muir also known as "John of the Mountains" and "Father of the National Parks", was an influential Scottish-American naturalist, author, environmental philosopher, glaciologist, and early advocate for the preservation of wilderness in the United States of Americ.