Puppy Coloring Book For Kids: Super Fun Coloring Book For Kids (High Quality Coloring Book) (Paperback)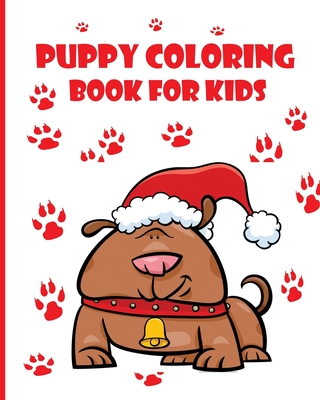 Description
---
This coloring book includes high-quality images of Pound Puppies designed to entertain and engage. Featuring a variety of illustrations that are ready to color, this coloring book is sure to satisfy anyone who likes to color. You can use pens, pencils, markers, paint, and crayons. Each coloring page is on a separate sheet.
What makes this coloring book different from others:
8 x10 coloring book;
A lot of detailed Pound Puppies coloring pages;
One-sided coloring page helps to prevent bleed-through from markers;
High-quality images.
Coloring is fun for kids and adults has lots of benefits including:
Improves fine motor skills;
Prepares children for school;
Contributes to better handwriting;
Color awareness and recognition;
Improves focus and hand-eye coordination;
For stress relief and relaxation.
There are studies that show that coloring provides many of the same benefits that meditation does. Coloring makes you feel relaxed just like meditation does. You get a beautiful piece of artwork out of it too

Enjoy the BEST Pound Puppies coloring book available on Amazon