Yoder School (Paperback)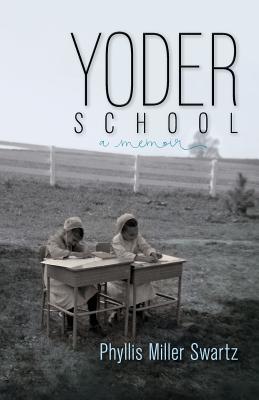 $18.95

Available in our Warehouse: Usually Ships in 3-8 Days
Description
---
"Because this story is so well-written, we the readers follow the narrator's progress with the eagerness of a child at play." --Shirley Hershey Showalter, Author, Blush: A Mennonite Girl Meets a Glittering World, in the Foreword
When a young Mennonite girl is uprooted from her cloistered community, she pines to go back to Yoder School where learning was full of wonder and where she decided to be a teacher. Here is a story of leaving a childhood of innocence to go out into the world and to learn in new ways from different people in places that don't feel like home.
This coming-of-age memoir shows how a young Mennonite, uprooted from her community in the mountains of western Maryland, forges her identity. Pulled from the cloistered three-room Yoder School, full of Mennonite and Amish kids, she pursues her goal to become a teacher in a variety of classrooms, all unfamiliar to her, and then graduates from Antioch University, the hippie college of Yellow Springs, Ohio.
In each classroom, she searches for Yoder School, where learning was full of wonder and people seemed safe. What she finds is people whose stories differ from hers. Will she hear and try to understand and learn from these stories?
"Yoder School is an extraordinarily insightful memoir of an inter-culturally-seasoned Anabaptist educator journeying from an Amish Mennonite mountain school in Maryland through urban mazes of Michigan and beyond. Her razor-keen excellence in educational pedagogy, fusing love for students with inspiring them to learn, forms a page-turning narrative." --Richard Showalter, Columnist, Mennonite World Review; and Overseer, CMC (formerly Conservative Mennonite Conference)
The Author: Enchanted by first grade at Yoder School, Phyllis Miller Swartz decided to become a teacher. But after her family moved, she wondered how to learn to be a good teacher when she often didn't have one. Still she pursued her goal. After graduating from Antioch College, she taught school for over 30 years, from HeadStart to middle school, high school, college, and more, trying to bring the wonder of Yoder School to her students. Swartz leads Columbus Museum of Art tours, teaches part-time at Rosedale Bible College, conducts seminars, and blogs on teaching at "Apple to Apple."