The KJV NLV Parallel Bible (Paperback)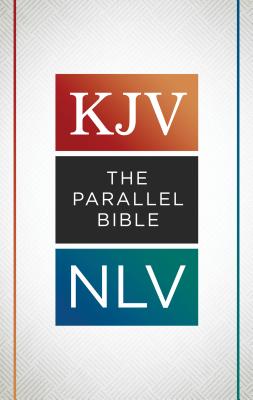 $19.99
This item is not currently available to order.
Description
---
A Parallel Bible for Everyone!
The KJV NLV Parallel Bible
features two fantastic versions of God's Word, side-by-side in a readable two-column design that allows for quick and easy comparison and study.  
The King James Version:
More than 400 years after its introduction, the King James Version is still one of the most popular Bible translations available. The beautiful phrasing and cadence of the King James Version have stood the test of time, providing for a moving and powerful reading experience. Believed by many to be one of the most literal and accurate translations of the original Bible languages, the King James Version has changed countless lives over four centuries.  
The New Life™ Bible:
The New Life Version is a very readable, understandable contemporary Bible that uses a limited vocabulary of just over a thousand words (not counting proper names of people and places) to share the message of scripture in a simple, elegant, and powerful way. Smaller, more common words are combined into explanatory phrases to help readers understand more complicated concepts in the Bible, allowing readers of all ages to glean new understanding of God's holy Word.  
Other features:
Words of Christ in red
In-text subject headings
Full-color maps
Presentation page
About the Author
---
Barbour Publishing is a leading Christian book publisher offering bestselling books featuring exceptional value, biblical encouragement, and the highest quality. Barbour is the home of New York Times Bestselling author Wanda E. Brunstetter along with well-known fiction authors Gilbert Morris, Olivia Newport, Michelle Griep and many others. If your interest is Christian Living or Bible Reference, you'll find excellent titles by bestselling authors Josh McDowell, Jonathan McKee, Debora Coty, and Stephen M. Miller's The Complete Guide to the Bible.   Barbour also publishes the top classic devotionals God Calling by A.J. Russell, and Come Away My Beloved by Frances J. Roberts. With inspirational Christian books available in all genres--fiction for adults and children, Bible Promise books, devotionals, Bibles, Bible reference, puzzle books, and gift books there's something for everyone to enjoy.