George Washington: Life Stories of Extraordinary Americans (America Handbooks, a Time for Kids) (Hardcover)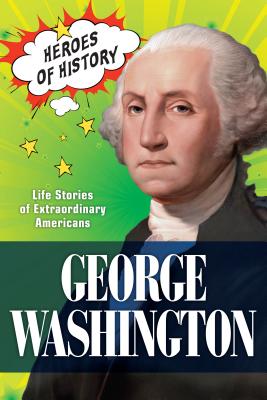 $19.99
This item is not currently available to order.
Description
---
TIME introduces the Heroes of History series--life stories of extraordinary Americans, illustrated in full-color.

Forget everything you think you know about George Washington. The father of our country remains a mystery to too many of us. Now TIME tells the full, fascinating story of the Virginia planter who fought for Britain in the French and Indian War, led a rag-tag colonial army to victory over the British Empire, and was elected the first President of the United States. Young adult readers ready to look beyond the "Who Was" series deserve a collection of biographies all their own with the details, nuance, and depth they crave. With dozens of reproductions of artworks, artifacts from the period, photographs, and illustrations created to bring the subject alive, this first book in the new series, Heroes of History, captures "the essential American" and brings his life and chaotic, revolutionary times into fresh focus.